Our first skydiving date of 2024 is the 8th June, please register your interest using the form below!
Become a 'SSNAP Superhero' and challenge yourself to the thrill of a life-time by sky-diving from 10,000 or 15,000 feet to help make a difference for our little superheroes and their parents on the neonatal ward.

Organised by professionals - GoSkydive (www.goskydive.com), in Salisbury, Wiltshire.
All that we ask is that you raise a minimum sponsorship of £370 (or more!) for our incredible cause!
The SSNAP team will be on hand every step of the way with ideas and a fundraising pack to help you reach (and hopefully surpass) your target!
You can either sign up direct with Go Skydive, or register your interest today on the form at the bottom of this page and we will give you a call to answer any questions you may have.

I am ready to sign up with GoSkydive!
"Such an amazing once in a lifetime experience , so honoured to raise money for such a superb charity. Would recommend anyone to do this, you'll want to go back for more!!!"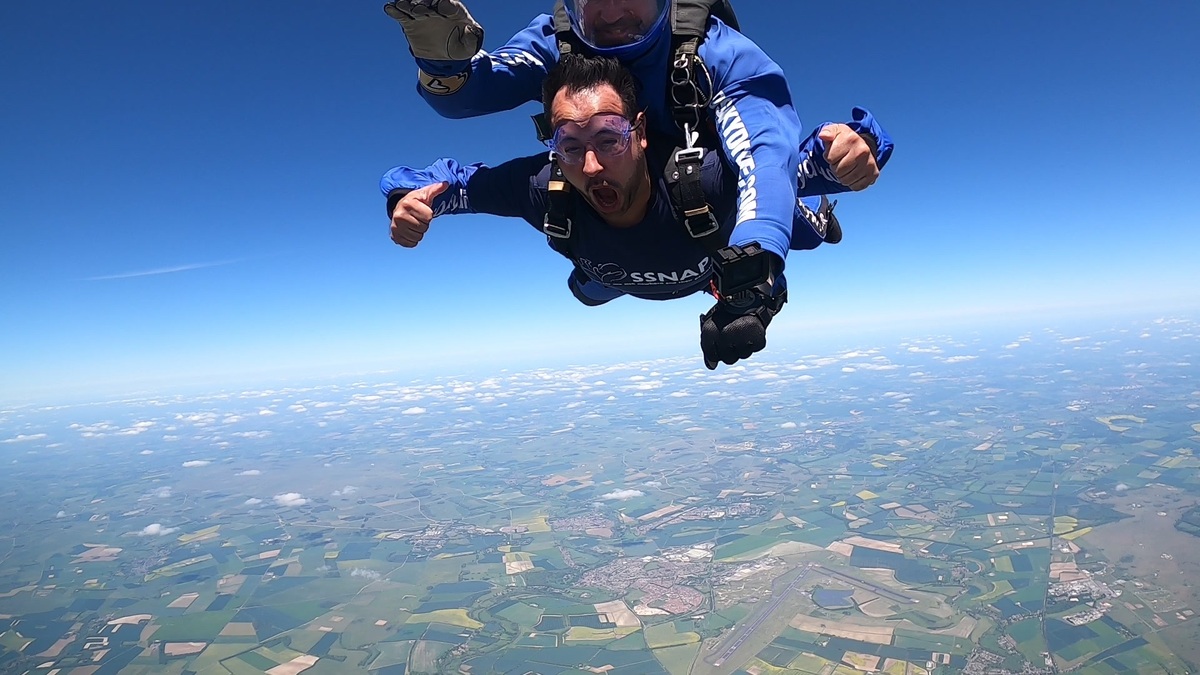 'I never would have imagined what an incredible experience jumping from 15,000ft would be!
As someone who is afraid of heights, I was certainly challenging myself but the team at Go Sky Dive were exemplary in making me feel safe and ensured I got the best out of a once in a lifetime experience!
Knowing that I was raising vital funds for SSNAP really helped me overcome my fears, such an awesome charity doing incredible work for babies and their parents.
If you're think of skydiving, my advice is face your fears and DO IT! An experience that was unbelievable and it certainly changed me for the better!'
(Julie & Drew, parents of 7-year-old twin girls who were supported by SSNAP).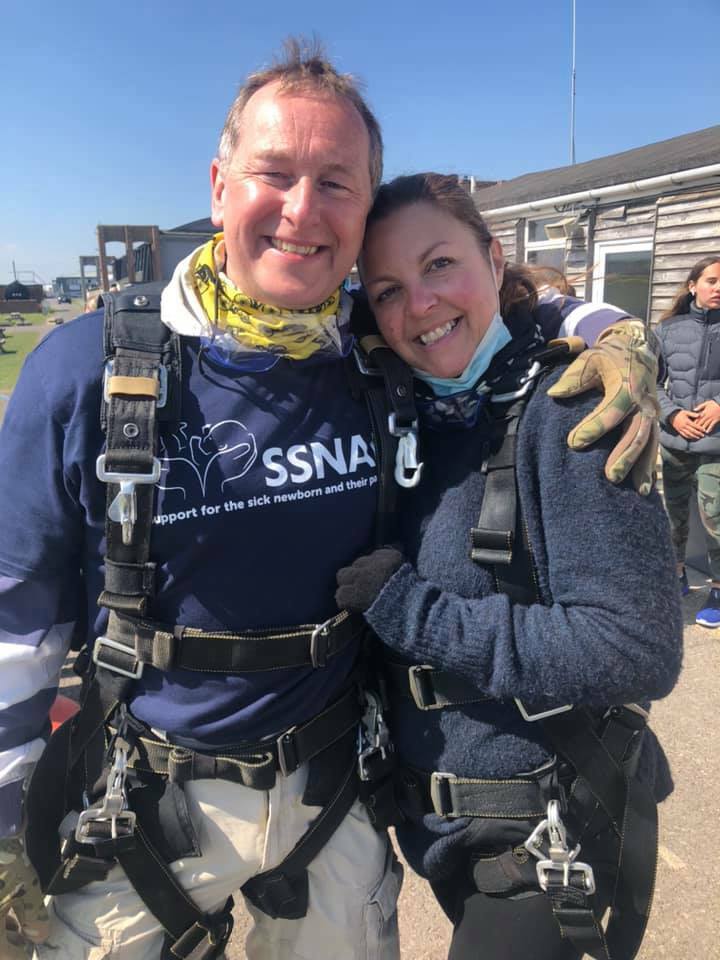 To see one of our Super Hero SSNAP Sky Divers, Stuart Rutledge, in action, please click on the link below:

SSNAP Super Hero Sky Diver in action!
The video below is snippets from our sky-dive day in 2023.
The venue is fantastic to bring family, friends and your pet dog to cheer you on!