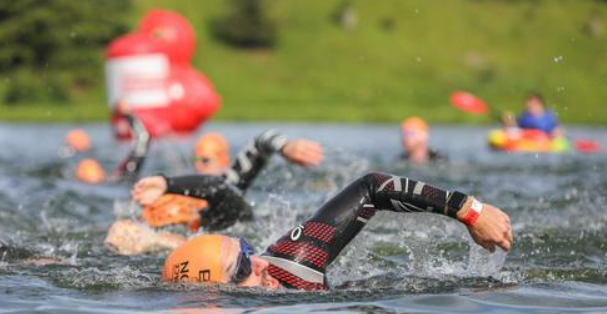 Why not register for your own place in one of the Local or National Events below and raise money for SSNAP!
Once you have registered with the event providers and got your place, don't forget to email us - [email protected] so we can send you your fundraising pack and SSNAP 40th Edition t-shirt/vest for your event! Thank you so much in advance for joining our #SSNAP40 Superhero team. We can't wait to hear from you! x
Click here to set up your Just Giving Fundraising Page for SSNAP!

April 2022 - Reading Half Marathon
Take part in the Reading Half Marathon on Sunday 3rd April, or the Kids Green Park 3km Challenge taking part on the same day!
Reading Half Marathon & Green Park Challenge Registration
May 2022 - Blenheim Triathlon!
Want to take on a a challenge for SSNAP whilst soaking up the beauty of Oxfordshire's UNESCO heritage Blenheim Palace, then why not register for a place in the Blenheim Tri on the 28th & 29th May?!
The idyllic lake swim and closed road course makes it a great event for both first timers and seasoned pros. Plus, with loads of on-the-day activities, it's a great event for a full family day out.
You can do the Super sprint; 400m Swim – 13.3km Bike – 2.9km Run, or the Sprint; 750m Swim – 19.8km Bike – 5.4km Run.
For more information and to register click on the link below;
May 2022 - MK Marathon Weekend!
Take part in this awesome weekend on the 1st & 2nd May in Milton Keynes, where you can run a Marathon, a Half Marathon, 10k, 5k or a fun run! In it's 11th year you are sure to have lots of fun whilst making a difference at the same time.
Sign me up for the MK Marathon Weekend!

May 2022 - Vitality London 10,000 - 10K!
If you'd like to experience the camaraderie of a mass participation 10K event that's fun and achievable for beginners and more seasoned runners alike, the Vitality London 10,000 is for you. Taking place on Monday 2 May 2022, this celebratory event is not to be missed – the 10k guides you through many of central London's most famous landmarks, including Admiralty Arch, Nelson's Column, St Paul's Cathedral, Mansion House, the Bank of England, the Old Bailey, Somerset House, Big Ben, the Houses of Parliament and Westminster Abbey (that's quite a list!), so there's plenty to see to keep you occupied as you run!
The Vitality London 10,000 - more information
Great North Run - September 2022 / 23 (Ballot Closes January)
This epic half marathon, takes place in September with the ballot closing on or near the 31st January each year. With over 57,000 runners, it is one of the biggest half marathons in the world, from 'city to sea,' starting in Newcastle city centre and finishing in South Shields. To find out more information about how and when you can secure your place and enter the ballot for 2023, click below. Don't forget to let us know you are running for SSNAP! Already got a place in the ballot for 2022, then why not run for SSNAP?!!
TCS LONDON MARATHON - Live & Virtual - 2nd October 2022/2023 (Ballot closes October 2022 for 2023 live event)
One of the world's most epic marathons is the TCS London Marathon! SSNAP sadly does not have any guaranteed places for this event (but we have been told we can apply in 2-3 years so watch this space!), but you can still support us by applying for your own ballot place in 2022 (deadline is normally early October)for 2023, or you can still take part in the virtual London Marathon happening at the same time! Got your own ballot place in 2022?? Then we'd love you to run for us and we'll be here to support you all the way!
TCS Live or Virtual London Marathon Info!

Great South Run - 15th & 16th October 2022
Or a little closer to home is the 10- mile (and flat!) Great South Run starting in Portsmouth which has been running for over 30 years! With entertainment zones that celebrate local character, incredible crowd support, and rocking music at every mile, it's a party atmosphere from start to finish. It's a run for everyone, from locals to celebrated athletes, whether it's your first event or your 50th. The event sells out quickly, so secure your place now.
Super Hero, Rosie Marston who took part in the Virgin London Marathon for SSNAP in 2021!