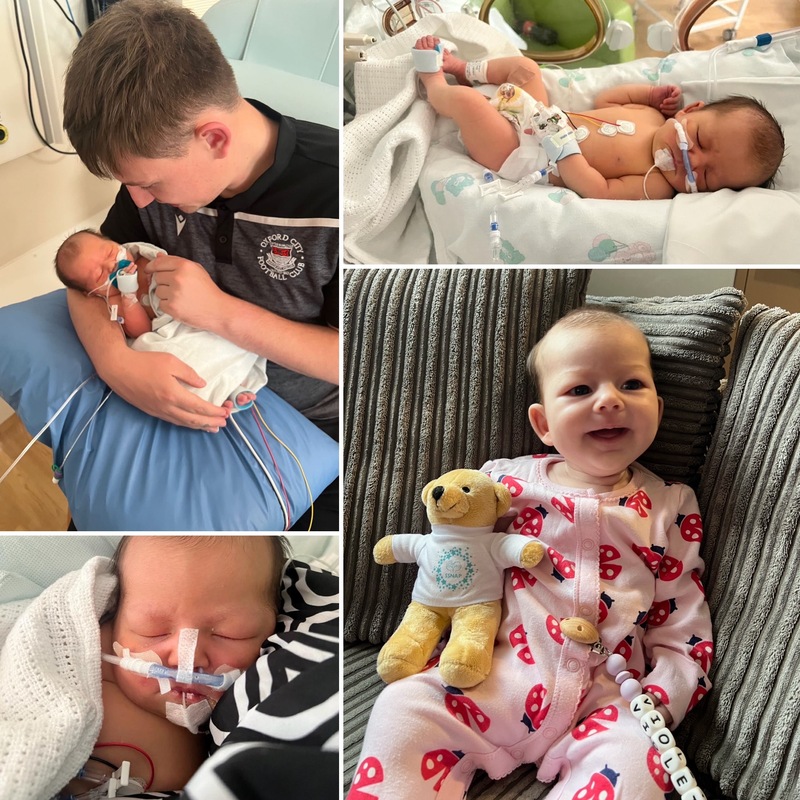 "I'm really pleased to say that I'll be running the Oxford Half Marathon for the amazing SSNAP in just under a month's time! I'd originally planned to run it for enjoyment (I never thought I'd be saying that a year ago! 😅), but after experiencing first hand what they do for families in the JR Hospital Neonatal unit, I decided that I wanted to raise as much money as possible for a charity that helped me and my partner so much when we were at our lowest.
Why am I running for SSNAP?
My daughter, Violet hasn't had the easiest start to life and struggled at birth. Therefore, me and my partner had to spend a lot of time in the JR Neonatal Unit. It was a difficult time, but we quickly realised that SSNAP were there for everybody in the unit.
From our first day there, their amazing team were there for anything you needed and supported in anyway they could.
They have every base covered, even with the tiniest things like being able to grab a cup of tea or coffee in the unit. They also play a key part in raising funds for important equipment and research.
We're glad to say Violet is now home with us, but we couldn't be more appreciative for the support they showed to us. I'll be eternally grateful for everything they did for us and Violet."
You can donate to Andrews Just Giving page here.
"They are worth their weight in gold! Please give if you can, even the smallest donation will go a long way!"