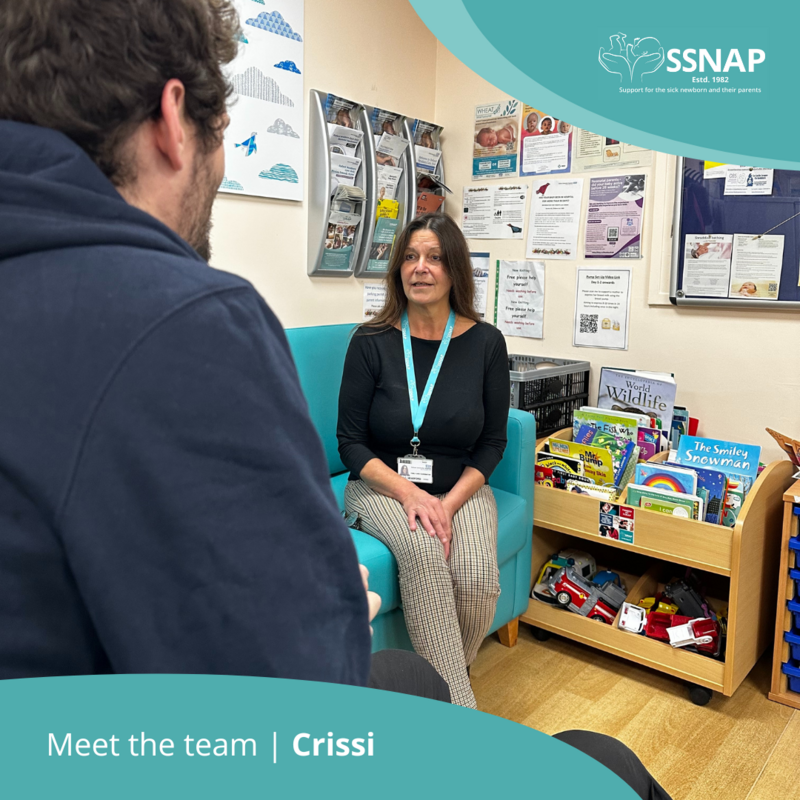 Want to learn more about the team at SSNAP? Read on for the interview we had with our Family Care Team Leader, Crissi.

What made you want to get involved with SSNAP?
A personal life changing experience, 12 years ago led to a change in career; I needed fulfilment workwise, I chose to work in roles within the Oxford University Hospitals, enabling me the opportunity to give something back to the NHS who had provided such excellent care and services during a difficult time.
I will always remember the day I received a telephone call informing me of a position that had become available at SSNAP, suggesting I would be ideal for the role. The Neonatal Care Unit and SSNAP had previously supported a friend's baby and the charity was very close to my heart.

Although my initial role was office administrator, I naturally gravitated to supporting parents and their families, and within six months I joined the Family Care Team.
How long have you been with SSNAP?
I have worked for the SSNAP charity since March 2016, in April this year I was delighted to accept an internal promotion to become Family Care Team Leader.

What's involved in a typical day for you?
Each day is different, our roles are diverse. At the centre of everything we do are the families. We ensure basic practical and emotional needs are met and provide supportive listening; alongside health care professionals, we are able to provide a more holistic approach, helping to enhance the person centred care provided to parents and their families during their hospital stay.
What's the best thing about working for SSNAP?
Helping parents in challenging times; and the opportunity to meet inspiring individuals who show strength and courage when faced with adversity,
Want to support SSNAP? Why not become a member with a monthly donation of just £5?