SSNAP Lockdown Challenge
With everyone in lockdown, we're asking you, our incredible supporters to take part in our SSNAP - 39 Lockdown Challenge!
Set up your Fundraising page on JustGiving or Virgin Money Giving; you can even set up a Facebook Fundraiser for us!

We're asking you to set yourself your own challenge involving 39, and asking you to share your adventures with friends and family in return for their support by sponsoring you/ donating to us whilst you undertake your challenge, or in return for some extra special lockdown goodies on their doorstep!

What you do is up to you - but here are some ideas to get you started!
You could:
Cycle 39km
Run 3.9 miles or 39 miles (all at once or over a week - the choice is yours)
Climb the stairs 390 times
Bake 39 cakes for your community.
We are asking you to set yourself a target of raising £39 and seeing just how much people may be willing to support you; enabling us to be there for even more sick newborns and their parents.
Want to take on the challenge?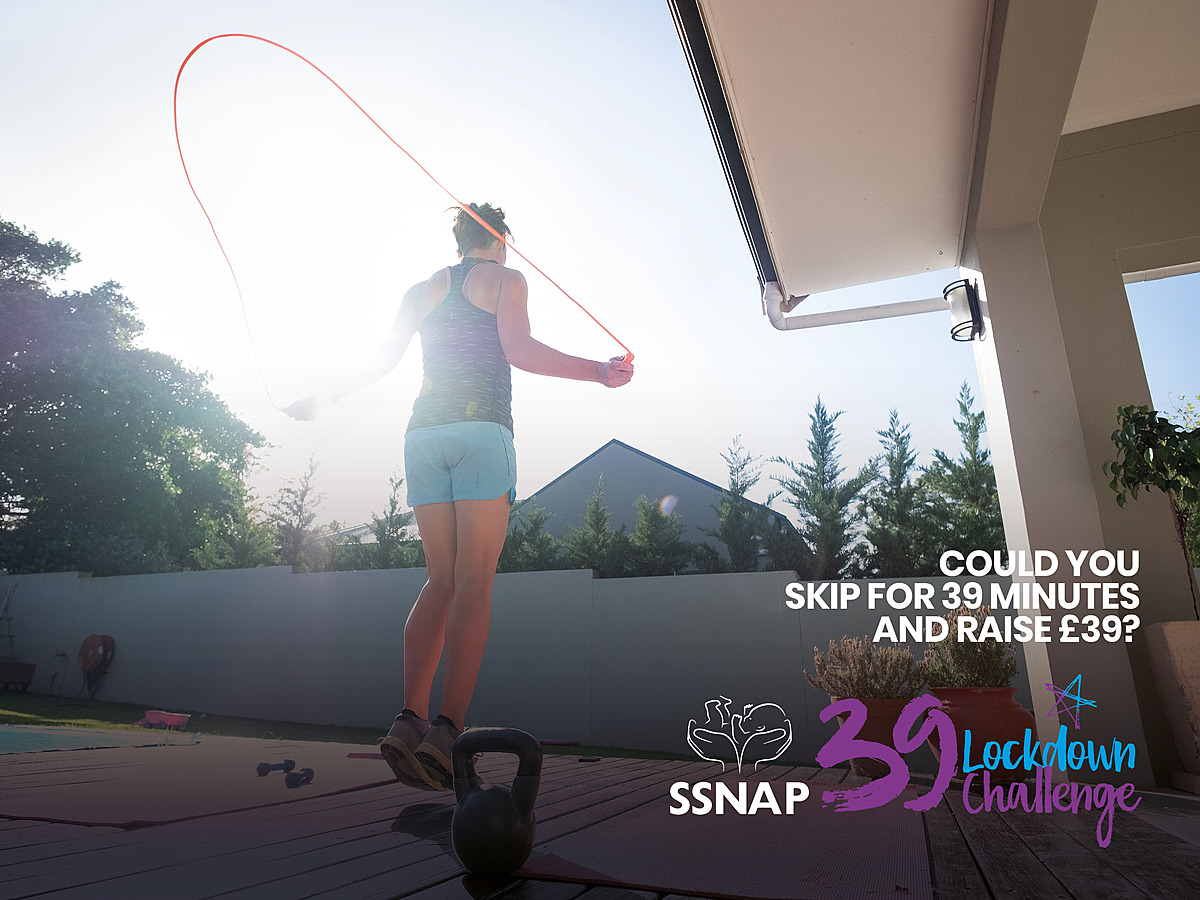 Why the 39 Lockdown Challenge?
This year SSNAP is celebrating 39 years of Supporting the Sick Newborn and their Parents (hence SSNAP).
We are proud to champion the right of all sick and premature babies treated in Oxford (and the Thames Valley regions) to receive the best care and support parents at what is an incredibly difficult, emotional and challenging time.
When newborn babies need specialist, often lifesaving, medical care at birth it can be a traumatic and difficult time for parents and families. We are here to support parents, provide funding for specialist support and medical equipment.
Are you up for taking on the challenge?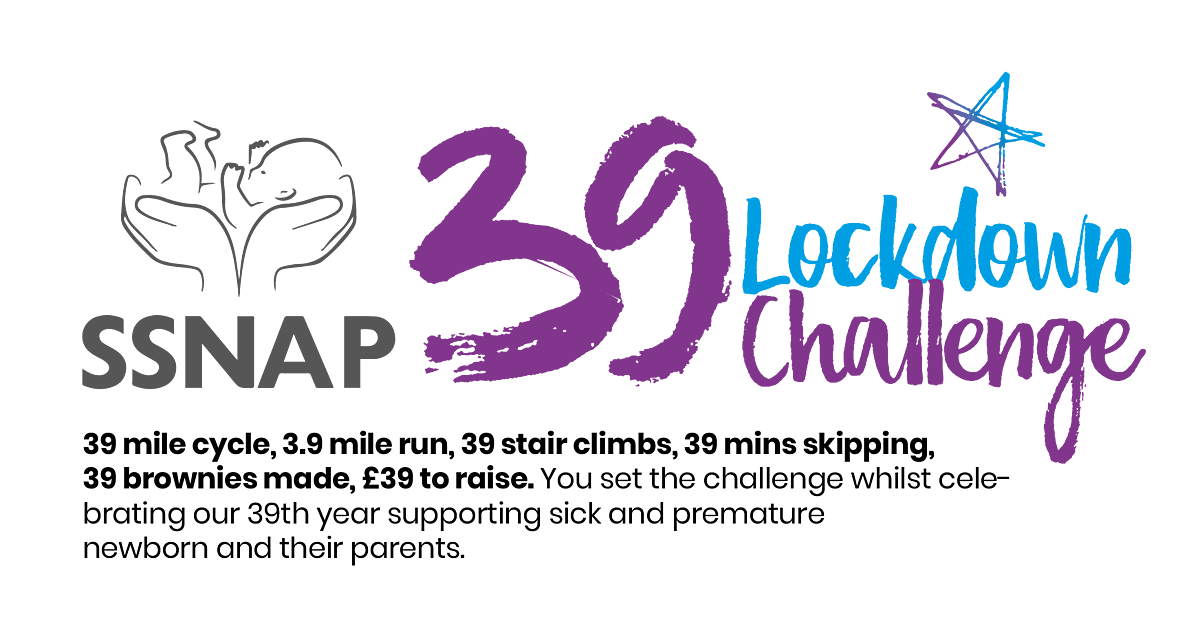 Set up your Fundraising page now -
We would like to thank BrandAsylum for their support in creating this campaign.
Find our more about them and their work here.