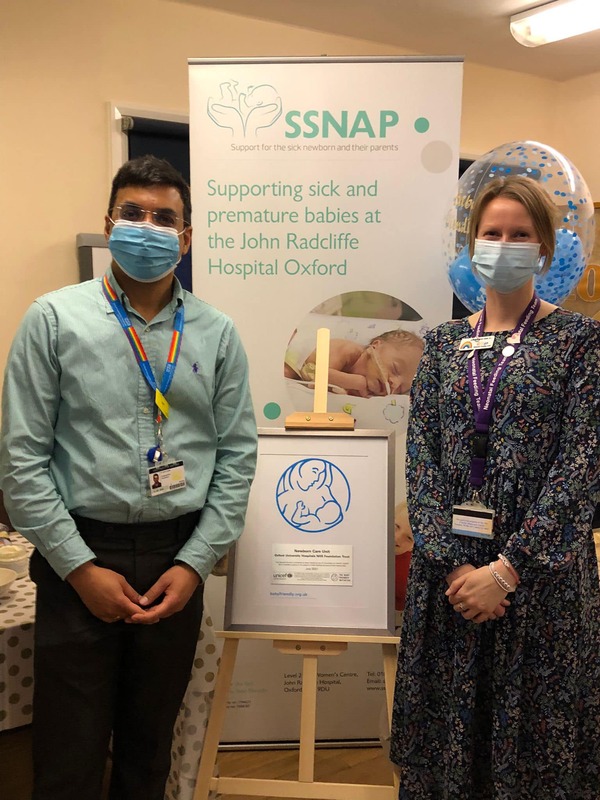 As the Newborn Care Unit welcomed back siblings and grandparents this week after two years of absence, it finally felt like the right time to celebrate the unit achieving *UNICEF Baby Friendly Accreditation*
After a 3 year process and an enormous amount of hard work the unit has been recognised for excellent practice in the support of infant feeding and parent-infant relationships.
Staff were invited to drop in for food and drink and to see the accreditation plaque and to join in with the celebrations today!
Praise goes to the entire unit; headed by Dr Amit Gupta, and Feeding Team Lead Gillian Denton for leading the initiative and work.
Well Done Team X