"My name is Aimee and I'm mum to Susie (9), Freddy (5) and Grace, who was born in 2012 with a serious heart condition and passed away when she was one day old. I work as a Fundraising and Communications Officer for a small children's heart charity called Tiny Tickers.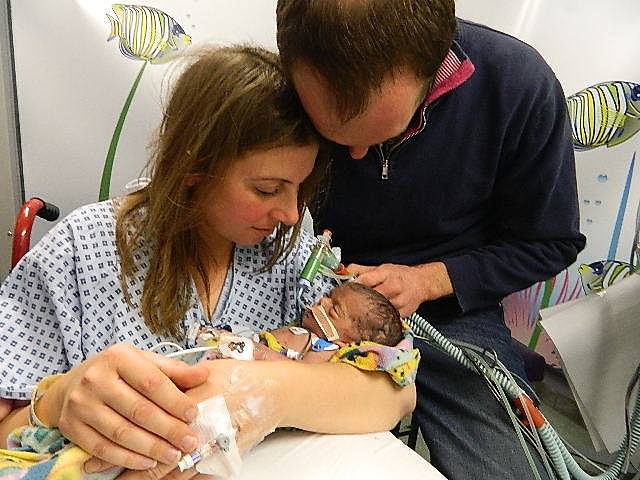 Grace spent 24 hours in the neonatal unit at the John Radcliffe - she was there from the moment she was born until she died. My husband and I wanted to raise money for SSNAP to help other babies and families in Grace's memory.
I'll never forget the neonatal unit - the dedication, skill and compassion of the staff and the amount of medical equipment needed to support each baby.
Our nurse, Lizzie, was incredible. She looked after us so well and was such a support at what was a devastating time for our family. She took hundreds of photos of Grace and helped us make the memories we now treasure. We are forever grateful for everything the neonatal unit did for Grace and we wanted to give something back.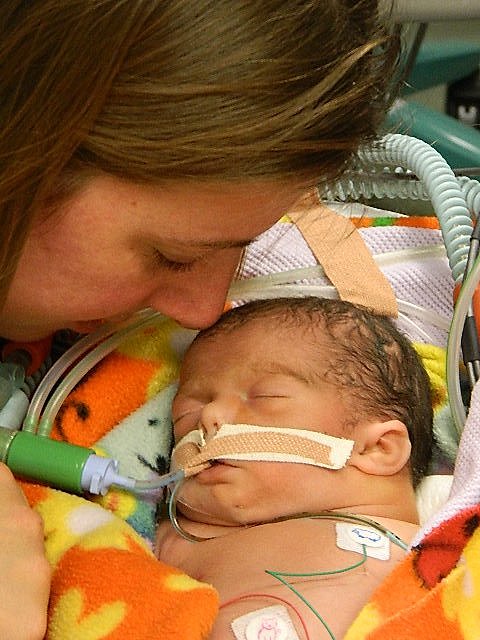 We raised just over £4000 from a variety of events in 2012 and 2013. I did the abseil down the Women's Centre building (which was terrifying!), we organised a family fun day, a Christmas shopping evening, a pottery evening and we asked people to donate in place of gifts at our wedding. We also held raffles and organised collections.
If you've ever been in the neonatal unit, you'll know how many resources are needed to help give each tiny baby the best chance of survival. The doctors, nurses and other health professionals are simply amazing as is the support received by each family. It's a world class facility and every penny counts to help continue the vital, life-saving work and family support."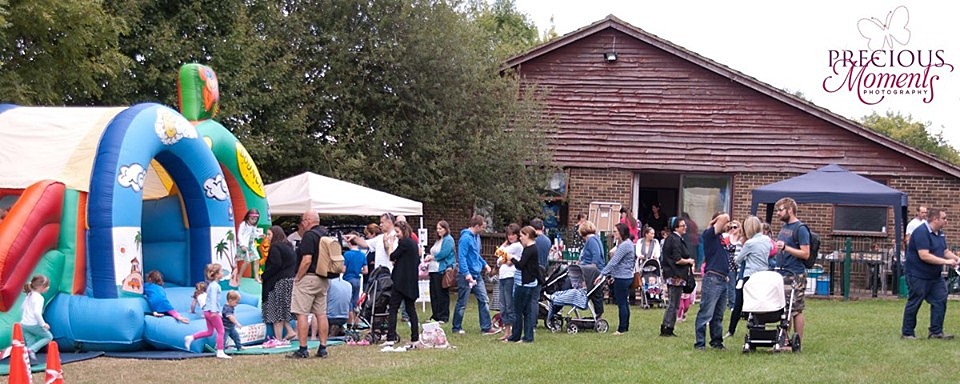 ---