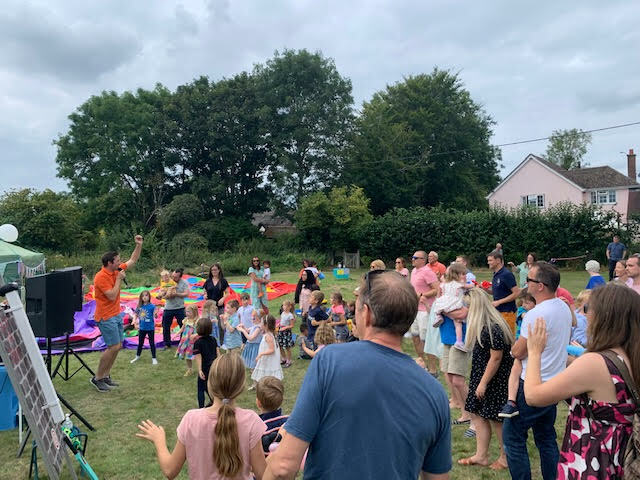 SSNAP would like to say a HUGE thank you to all those that attended our Summer Garden Party at The George Hotel in Dorchester on Thames on Sunday! Whilst the aim of the event was to bring our SSNAP member community together and thank everyone for their regular support, we still raised over £1500 from the raffle and general stall donations, so thank you!
Please see below a host of photos from Sunday, showing fire eating, dancing, bouncy castles, balloon modelling etc. and a lot of cake!!
We all had such an amazing afternoon and hope you did too!
Look forward to seeing you next year.
Love Team SSNAP xx
A special thanks also goes to the following supporters, without whom, the event would not have been possible; The Hotel Manager George, his staff and The George Hotel for kindly enabling us to host the event in the grounds, for his personal donation and for supplying the light refreshments; Drew our Trustee for sourcing the venue; Trustee Laura Askew who has organised the event with us and hand-made metres and metres of bunting!; Trustee Nicky Broughton and husband Tony for loaning us their marquee and helping put it up(& down!); Aaron Williams for his fabulous entertainment show; Elite Bounce for the Bouncy Castle and Ride on Toys; Tricky the Twister, Neil for his balloon Modelling; Oxford Face Painter Katherine Jefferies for her beautiful artwork; John the Juggler for his amazing juggling skills (and fire show) on stilts; Wolvercote Primary School for lending us a host of stall entertainment and marquees; Trustee Luke & Gemma Froud for providing and hosting the wire buzzer game; Martin and his children for painting 300 lolly pops for the Lolly Pop game; Christine Atkinson, (grandmother of baby Oscar who was on the unit this year), for her fabulous plethora of over 9 home-made cakes and other baking!; Christine's daughter in law Kelly (mum of Oscar) for also baking and for providing the mats and help with the quiet area; Lisa Bennett for baking some cakes; Trustee Alans work colleagues mum Julia Briggs, and his wife Natalie Sowden for baking some cakes; All the people and companies whom donated to the raffle (Blenheim Palace, Cotswold Wildlife Park, Bicester Golf Hotel and Spa, Fairy-tale Farm and many more); All of our wonderful trustees, SSNAP staff and their families for volunteering on the day to run stalls, pour pimms and man a busy bouncy castle......
Lastly a HUGE HUGE and most grateful thank you goes to all of our members and regular supporters, from the bottom of our hearts, for supporting SSNAP, and enabling us to be there for the babies and their families on the neonatal ward when they need us most. We couldn't do any of the invaluable work we do without you all. xx