"The reason my husband Andy and I fundraise for SSNAP is now eight years old and full of fun and mischief.Ellen today is a far cry from the tiny baby who made a traumatic - and fairly dramatic – entry into the world at 28 weeks gestation, weighing just 1lb 15oz.
I had been admitted to the John Radcliffe Hospital a week earlier, following a bleed, and was diagnosed with severe pre-eclampsia. But while we knew, logically, that Ellen would be born early and would require special care, nothing prepared us for that first visit to what was then the Special Care Baby Unit (SCBU), now renamed the Neonatal Intensive Care Unit (NICU). The lines of incubators, dwarfing their tiny inhabitants; the bewildering tangle of wires and tubes attached to those fragile limbs and the ceaseless beeping of the monitors beside each baby was daunting, to say the least.
But in the midst of this clinical efficiency, the warmth and concern of the staff for their charges was a beacon of hope and reassurance.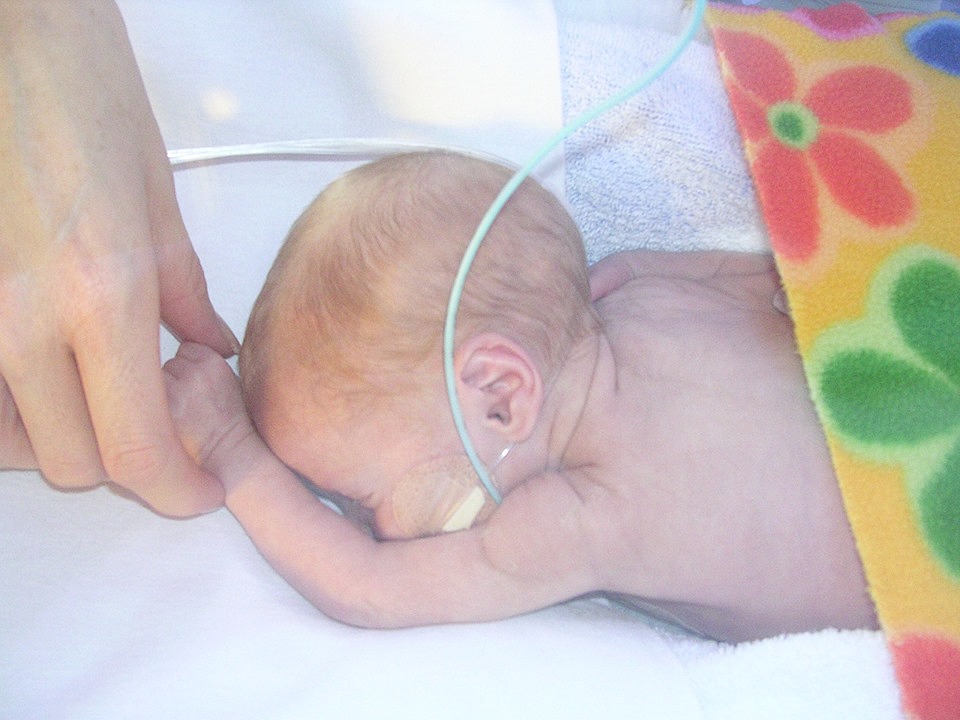 Ellen was in the NICU for two months before being moved to the Horton Hospital in Banbury for a further three weeks. She started in the intensive care unit in the John Radcliffe and, after a roller coaster few weeks, was 'promoted' to the HDU – high dependency unit. We had days when she seriously deteriorated and these were hugely difficult. There were also complications along the way. These were mainly associated with her lungs, which collapsed six times and required invasive chest drains. She was also on a ventilator as she could not breathe for herself. Over time, the amount of oxygen and air pumped into her lungs to inflate them and to help her was gradually reduced until she was able to breathe unaided.

Even when she was tiny, Ellen was lively and feisty, especially when being washed or changed. Initially she was connected to what seems like thousands of wires; in reality there were three monitors, a cannula (drip) in her arm, a long line into her artery for feeding and blood transfusions, a feeding tube into her mouth, an oxygen and air tube into her nose and a band to measure her blood oxygen saturation levels. She had TPN (total parental nutrition) – a feed that goes into the long line – before she was able to tolerate milk, but was eventually able to feed from both breast and bottle. Staff had an on-going battle to prevent Ellen from pulling out both oxygen and feeding tubes. No matter what the nurses used, she still seemed to find a way of ripping it all out – amazing considering her small size. When Ellen was first born, she was so poorly and fragile that we were not able to hold her, which was very difficult. Instead, we would cup her head and feet as she lay in the incubator.

When she was strong enough, the nurses encouraged us to have 'kangaroo' cuddles with her, putting her inside our shirts for skin-to-skin contact. Ellen repaid us for this loving attention by frequently throwing up on us! We talked to her a lot, and my husband Andy sang out of tune Christmas carols to her – earning us a few strange looks in October - as these were the only songs he knew the words to!
It sounds ridiculous now, but we were thrilled when we heard her rusty-sounding cry for the first time – it was audible proof that her lungs were improving!
The nurses and doctors who cared for Ellen were simply outstanding, devotedly meeting not only her medical needs, but helping us deal with the tremendous highs and dreadful lows that is life with a very sick baby being cared for in what seems initially to be a highly technological, entirely foreign and rather frightening environment. Ellen kept us on our toes even after her initial release from hospital.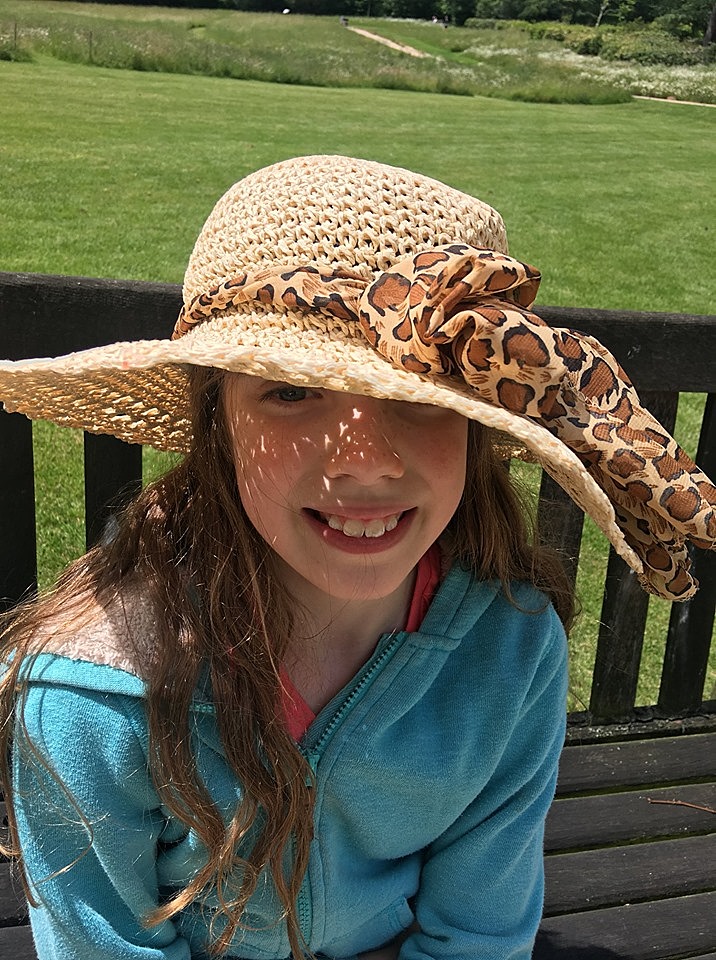 Two weeks after leaving the NICU, she was readmitted to the paediatric intensive care unit at the John Radcliffe with a potentially fatal Strep B infection. She also required hernia surgery, not unusual among babies who have been ventilated.Eight years on, and Ellen is one of the tallest children in her class, loves animals, dancing, reading and playing with her friends. She is fascinated by the photo albums we kept of her time in the NICU.
We know that not all parents have as happy or positive outcome as we did, and we never forget the tremendous debt of gratitude we owe to those who ensured Ellen's survival. That is why I am have joined the committed band of parents whose babies have spent time in the NICU and who now themselves visit other new parents who find themselves in the same situation. Previously a journalist and PR professional, I have reinvented myself as an artist and it was privilege to recently be able to auction one of my paintings to raise money for SSNAP.
Every penny raised for SSNAP really does make a difference, so if you are thinking of doing something for the charity, then please don't hesitate. You won't regret it!"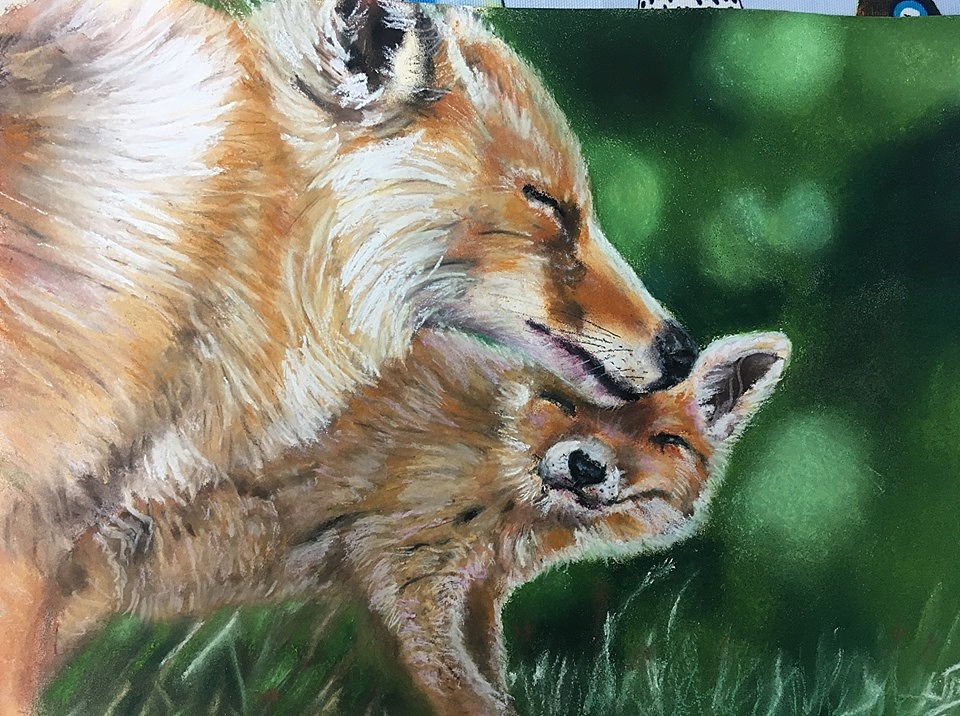 ---