"My name is Corinne May. My son was born premature at 27 weeks & 3 days and he spent a total of 90 days in the newborn care unit at the JR. Throughout our stay, SSNAP staff helped to keep a smile on my face and food in my belly. A small token such as a little mug filled with chocolates or a snack pack with crisps and animal biscuits in made the world of difference, especially on bad days as I would often forget or not want to eat.
We were in over Christmas and little Christmas parcels were given to every baby and parent, something so simple made an otherwise unbearable time that little more bearable.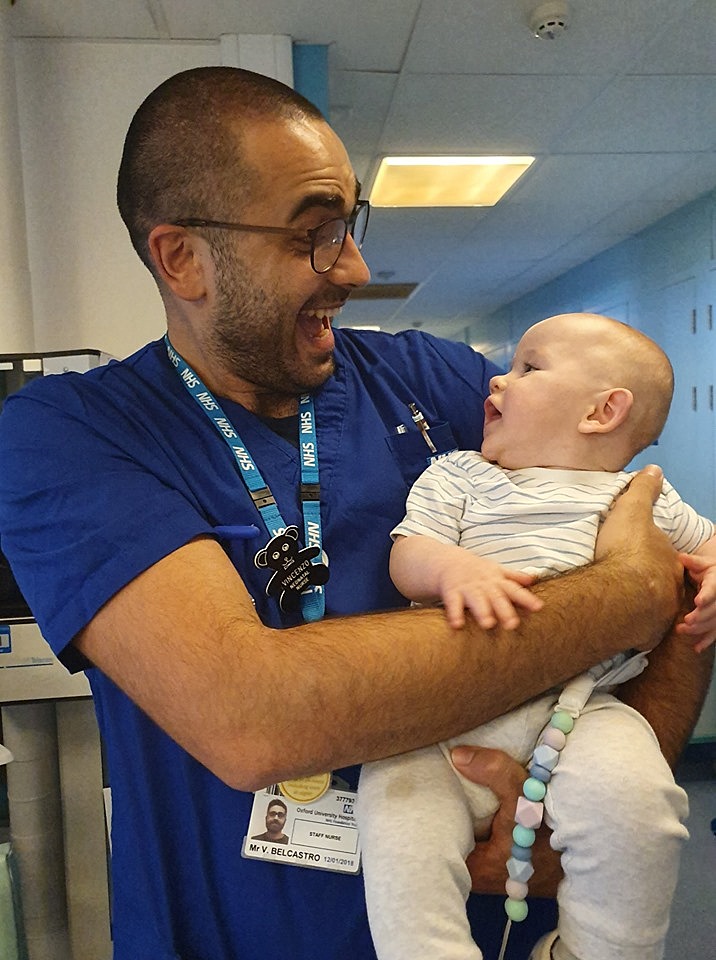 We have now been home for 6 months and the little guy is going from strength to strength and I will forever be grateful to the team at JR including all the doctors, the nurses (special thanks to Vincenzo and Silvia) and every SSNAP team member. From the bottom of my heart thank you!
My work are holding a family fun day fundraiser with all profits going to SSNAP and to help buy Christmas gifts for every baby on the unit. Each parent or person with a link to SSNAP understands the importance of donations to this amazing charity and the benefits for babies and parents."