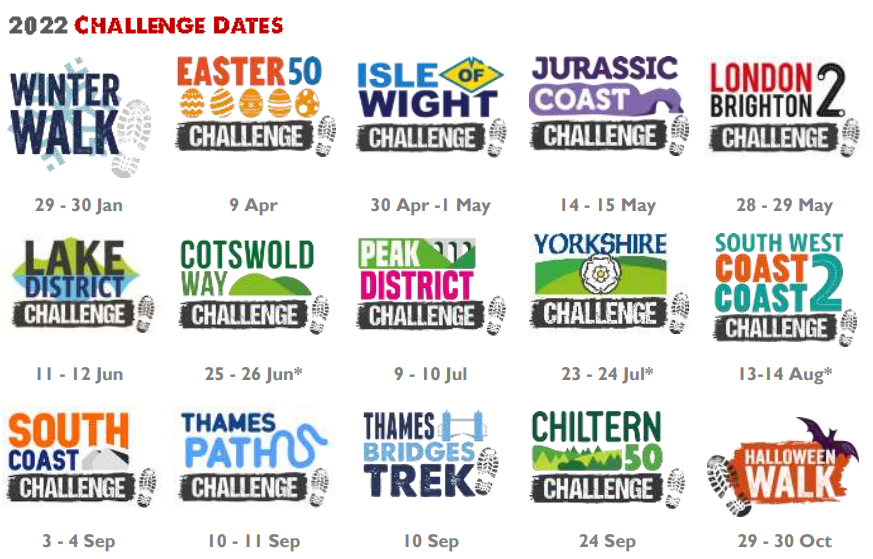 Are you a keen walker or runner looking for a real challenge?
Perhaps you want to get in shape & re-energise after a tough couple of years in lockdown, whilst fundraising for SSNAP?
If so, these events are for you! Whether it's along a stunning coastline, or on trails in the best of Britain's countryside, your Ultra Challenge® will be unforgettable – with full support, new friends made, and an amazing sense of achievement both for yourself and our incredible cause.
With over 14 inspirational challenges to choose from, including; some tough 'continuous' 100 km challenges, a 2 day 'Daylight' 100 km option with camping at half way, testing 50 km Half & 25 km Quarter distance challenges, a few easier 10K taster events, and 'Virtual Versions' so family & friends can join in – there's an Ultra Challenge® for everyone!

For further information, click on the link below to register with the 'Ultra Challenge' organiser's who run all of these events.
I'd love to hear more about the Ultra Challenge Series!

When registering, choose the drop down 'SSNAP' charity box, then don't forget to email - [email protected] so we can send you your fundraising pack, t-shirt and vest, and support you all the way! We can't wait to hear from you x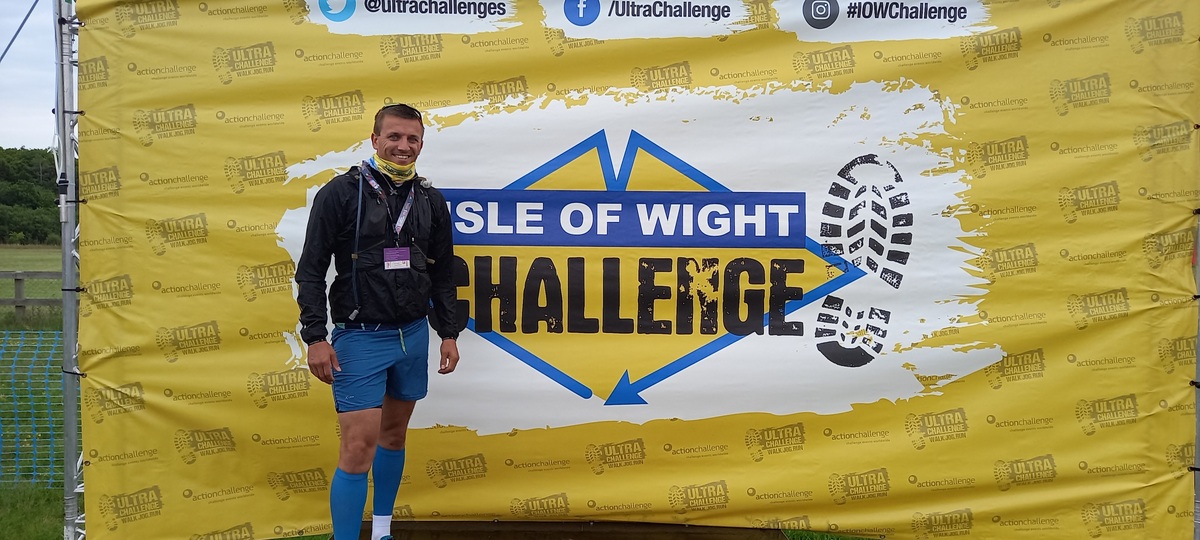 Our incredible fundraiser Ed who completed an awe-inspiring 107km at the Isle of Wight Ultra Series Challenge in aid of SSNAP in 2021 and this year is doing the Jurassic Coast!
Ed's identical twin nephews Jacob and Theo were delivered 11 weeks early, after suffering from Twin to Twin Transfusion Syndrome (TTTS) in utero and weighing just 0.72 kilos (1.5 pounds) and 1.6 kilos (3.5 pounds).
"The first 4 months of the boys lives were spent in hospital on Intensive Care wards being cared for by the best doctors and nurses in the country. Without SSNAP supporting my sister and her husband, providing onsite accommodation, emotional support and funding life-saving equipment and research none of this would have been possible. I decided I wanted to help other families supported by SSNAP, by taking part in the furthest, toughest and most challenging run I have ever completed!
I started in light rain just before 8am looking forward to the challenge ahead. Just before we set off they said that the course was actually an extra kilometer so I would be taking on 107Km now. The first quarter went well and met up with my family including the two boys feeling good. By now the rain had stopped and the sun was fighting through. I set off again and pushed on through with the sun now beating down. Arriving at the half way point just under 8hrs I was feeling surprisingly good.
With half of the challenge completed I set off in good spirit looking forward to the second half. This was by far the hardest part but with the boys in my mind I pushed through and got to the final quarter check point just after 8pm with the sun setting. With the knowledge of a final 30K to go I set off and got through it crossing the line just before 2am on Sunday!
In total I completed the 107km in 14hr 45minutes.
The challenge was amazing and as it is titled a challenge! I initially had a target of £600 and I am very pleased to say that I have now got to total of £1300! I recommend everyone to take part in an Ultra Series Challenge event for SSNAP. I'll be trying the Jurassic Coast one this year and can't wait!"