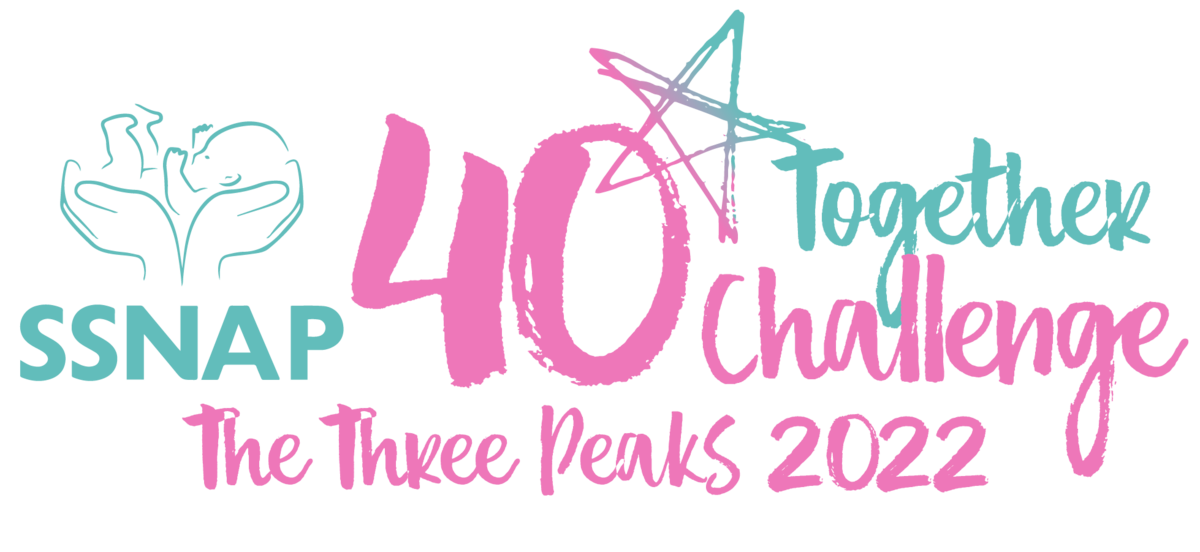 Fancy taking on the most notorious challenge in the UK?
Starting in Scotland, at Ben Nevis and ending in Wales at Snowdon - this weekend challenge is one you won't forget, as you take on the UK's most famous and most challenging peaks!
You'll take on Ben Nevis (1,344m), Scafell Pike (978m) and Mount Snowdon (1,085m) aiming to summit all three in a total trekking time of 15 hours or less. Climbing around 3,050 meters and walking around 40km; so plenty of grit, determination and some very comfy walking boots are essential to completing the UK's most famous trekking challenge.
Dates available to take part;
15th - 17th July 2022
19th - 21st August 2022
2nd - 4th September 2022
There are two ways in which you can take part;
Option A – Minimum Sponsorship
Pay a Registration Fee of £95, then pledge to raise a Minimum Sponsorship of £810 for SSNAP
Option B - Self-Funding
Pay a Registration Fee of £95 + a Self Funding fee 8 weeks before of £405. (There is then no set fundraising target but anything you raise for SSNAP will make such a difference).
Want to be part of our #SSNAP40 Anniversary Superhero team and fancy our biggest challenge?!

For further information click on the brochure below or visit: Global Adventure Challenge - Three Peaks!

Want to sign up to take part?
Sign up to take on the Three Peaks in July
Sign up to take on the Three Peaks in August
Sign up to take on the Three Peaks in September

*Please note that this event is organised by Global Adventure Challenges on behalf of SSNAP and is not a SSNAP organised event. When registering to sign up for SSNAP, please do so through the links above, not direct through the Global Adventure Challenges Website, as these are specific to SSNAP. Thank you.*

For further information or any other queries, please don't hesitate to email: [email protected]